How To Get Better Registration for Your Virtual Events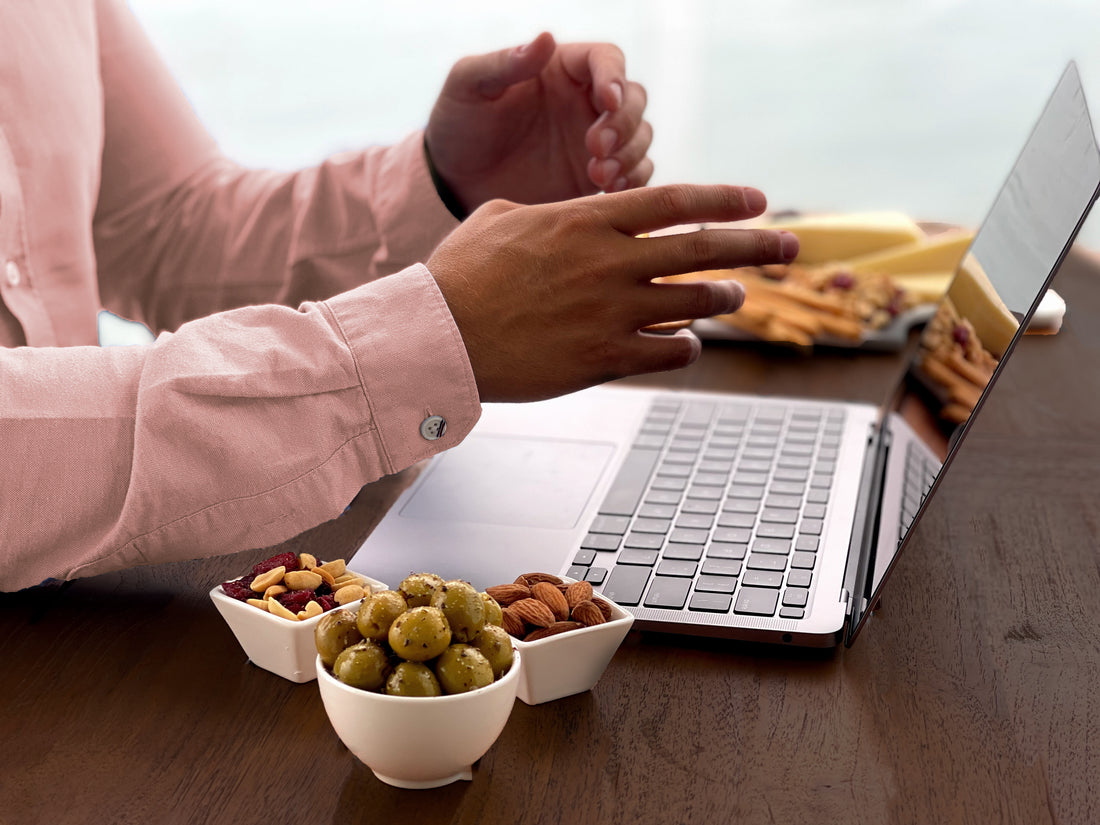 Virtual events are a powerful tool for prospecting clients, but only if you can get potential customers to attend them. 
If you're struggling with low event registration, we can help. We've helped some of the world's biggest brands incorporate virtual experiences into their event marketing strategies with great success.
Our highly-customizable virtual experiences help ensure a captive audience and leave a lasting impression on them, allowing you to convert more leads into loyal customers.
Why Are Virtual Events So Important for Prospecting?
In the modern marketing landscape, in-person events have taken a backseat to virtual ones. 
This is partly due to the COVID-19 pandemic making face-to-face interactions difficult or impossible over the past couple of years, but the shift has also occurred because people are realizing that virtual events offer unique opportunities to prospect and generate qualified leads.
For starters, virtual events are much more cost-effective than in-person events and allow you to maximize your ROI for marketing events. 
Since you don't need to worry about things like venues, event staff, and travel expenses for virtual marketing events, your budget goes a lot further, not to mention you can scale up your events drastically without a significant increase in cost.
Another benefit of using online events as part of your prospecting strategy is that people can attend from anywhere. This means you're not limited by geography and increases your company's reach and business opportunities.
With so many people working from home and remotely these days, virtual events are much easier for people to fit into their lives, too. 
Hosting online events for prospects working from home facilitates personalized interactions and drives engagement, while allowing people to get back to their busy lives as soon as the event is over.
This convenience also extends to collaborating with partners or other guests on virtual events, as it's much easier for people to attend as guest speakers or presenters when an event is online. 
Providing attendees with quality content from you and your collaborators is a key part of building trust and confidence with prospects.
The higher the quality of your virtual events is, the easier it is to move prospects along through the buyer's journey, turning leads into informed customers and promoters of your brand and generating more business.
A final benefit of online events is that it's easy to record them to build up a library of informative on-demand content, which can be stored and used as part of your content marketing strategy indefinitely.
Benefits of virtual events:
Reduce event spending
Maximize event ROI
Extend audience reach — nationally and even internationally
More convenient for attendees (including collaborators)
Build personal connections
Facilitate lead conversions
Create a library of on-demand content for other marketing purposes
How To Attract Attendees to Your Virtual Event with Virtual Experiences
Incorporating a virtual experience from Priority Experiences into your online events is a great way to improve event registration numbers and receive all the benefits of virtual events we discussed above. 
Here's how it works:
Send prospects a virtual experience and tasting kit
The first step towards attracting attendees to your virtual events is to pick an experience and tasting kit to send to prospects who register for your events.
From virtual wine and beer tastings to mixology and seasonal experiences, we offer hundreds of virtual experiences to choose from.
If you aren't sure how to choose, just tell us about your budget, goals, and demographic, and we'll help you match an experience and kit to your event that your prospects will love.
We offer extensive shipping in the US, as well as international options for Canada, Europe, and beyond, so you can make a global impact. 
We'll take care of all the logistics, so you don't have to. We can even send out invites, track event registrations, and conduct trial runs to help you prepare.
Integrate virtual experiences into existing presentations
You don't have to build a completely new slideshow or presentation around a virtual experience — it's easy to integrate them into existing marketing events you host. 
It's totally up to you whether you want to open or close a presentation with a virtual experience, or add one somewhere in the middle. 
We can help you decide what the best way is to enhance your sales pitch and entertain potential clients, depending on your goals and audience.
Increase attendance, break the ice, and improve engagement
Integrating virtual experiences into your online events incentivizes registration and increases attendance, but it's also an excellent way to break the ice and improve audience engagement through a fun activity.
Whether you're tasting some of Napa Valley's finest wines or mixing delicious cocktails (or mocktails, for the non-drinkers) together, you'll break the ice with your prospects and get their full attention with a hands-on virtual experience.
This helps form stronger, more personal connections with people, as well as improves the retention of information you share during virtual events.
Help with follow up and relationship building
When you follow up with prospects after an event, the virtual experience is something you can discuss to warm up the conversation and bond over.
Shared experiences are at the core of human interactions, and they help you build meaningful, lasting relationships with your business leads. 
Even after someone becomes a client, our virtual experiences are a great way to improve customer retention. 
You can invite your clients to ongoing knowledge-sharing events accompanied by virtual experiences to truly set yourself apart from the competition.
Wrapping Up
A virtual experience and tasting kit is one of the best incentives you can provide to increase virtual event registration.
Not only that, but a shared, hands-on experience helps keep your audience focused and engaged, and makes it easier to build relationships with prospects that last long after your event is over.
Our tasting experiences are also perfect for entertaining existing clients, trade show follow up, training sessions and/or general education on new products, and team building events. We can custom-tailor any experience to suit your needs, goals, and budget.
Want to get started? Contact our team now to help you incorporate virtual experiences into your virtual event marketing strategy today!