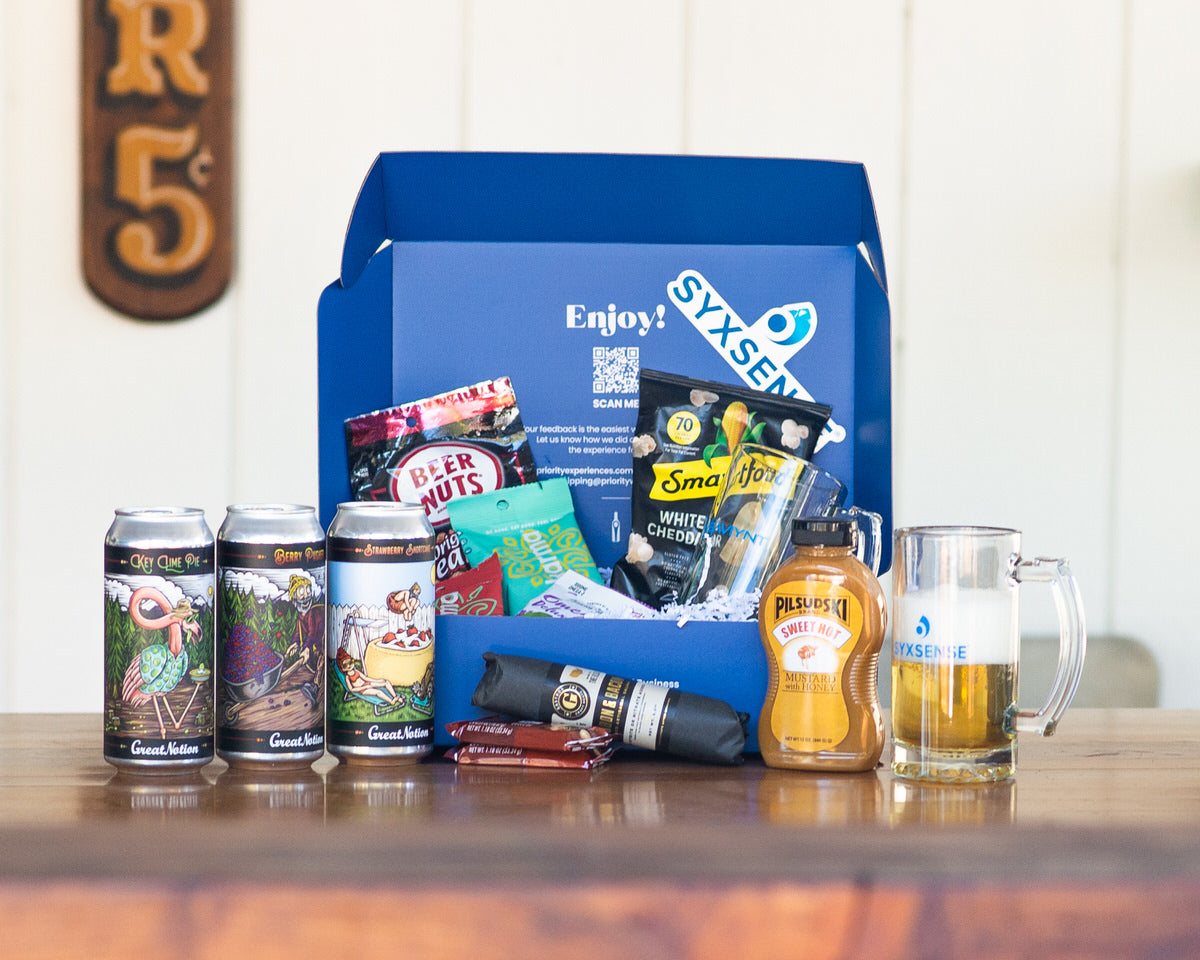 Custom Virtual Experiences & Kits
You can add marketing materials and branded swag to our existing kits or work with our team to create something entirely custom for your virtual event. Just let our team know your needs and we'll take care of the rest.
Get Started
Customized Themes

Create a themed kit and experience that relates to your clients, prospects, or products.

Add Branded Swag

We can add in branded marketing materials or swag to any of our kits.

Upgrade Exisiting Kits

Use one of our existing experiences as a jump off point and customize it however you need.
Fully Customizable

Every aspect of the shipment, experience, and format can be adapted to your needs.

International Options

We have international options to help you bond on a global scale.

Turn-key planning

We help with all logistics so you can focus more on having fun.

Something for everyone

Have dietary restrictions in your group or special requests? We've got you covered.
We help you leave a lasting expression
Choose your experience

Tell us about your budget, goals, and demographic and we'll make our recommendations based on our past event successes.

We take care of the details

We handle logistics so you don't have to. This includes registration, invites, shipping, dry-runs and much more.

Enjoy the experience!

Our kits, host, and run of show will have everyone connecting and talking about the event long afterwards.
Frequently Asked Questions
How much does a virtual experience cost?

Prices vary, but our virtual experiences generally start at $70/kit and can go upward of $500/kit. This estimated price incorporates the materials, domestic (ground) shipping, and hosting fees. For some experiences there is a host fee which is a flat rate per event. In such scenarios the host fee will be shown on the experience's detail page. Expedited & global shipping options may incur additional fees. For customization requests and add-ons, please get in touch for pricing details.
What is the recommended lead time for a virtual tasting?

We recommend 2 weeks lead time from the day of payment and delivery of shipping information. If you need something quicker we can arrange for expedited shipping or recommend other options that might be available.
How does shipping work?

You will need to provide us with a list of all the shipping addresses. If you would like help with this we can put together a google form and send it to your participants on your behalf.
Where can you ship your virtual experiences to?

We can ship and/or make arrangements for participants in the US, Canada, Europe, and other global regions. Let us know where you your participants are and we can help with some solutions.
Can you accommodate dietary restrictions and non-drinkers?

Yes! We have a variety of Mocktail and food kits that we can ship out. We can also curate custom packages to accommodate participants with special requests.
What platform do you use to host your virtual tastings?

We use Zoom for all our tastings. If you are at an organization that prefers a different platform you're more than welcome to set up a meeting link that our virtual tasting hosts can jump on.
Branded Swag
Get in touch to learn about all the branded swag you can include. Be it, custom glassware, bar tools, or anything else to elevate your kit.
Marketing Inserts
We can brand your kit with a die-cut sticker with your logo starting at $1 per kit. We can also professionally print your marketing materials on a postcard, starting at $2 per kit. While there is typically a 50-unit minimum for this service, get in touch to learn more about all the ways we can brand your kit and accommodate your marketing needs.
Talk to our planning experts
What are you waiting for? We're here to help you through every step of the way.
Get Started