Barre, Bubbles and more
In-Person Event
Please inquire for pricing
Get Started
Share
For those interested in exercising while enjoying beautiful wine country scenery, we have the experiences for you. Reserve a private class for you and your group followed by a glass of bubbles or your pick of wine. You can also choose the option to include a brunch or lunch after as well.
Barre Fitness – a non-impact fitness routine set to upbeat relevant music that includes a warmup, full-body workout, core fitness, and relaxing stretch. All equipment is provided for this fun workout.
Sports Yoga – Yogafit is "yoga for everyone". You will enjoy this class whether you are a beginner or an experienced Yogi. No need to know the names of yoga poses, this class assumes that you are a newbie and provides a terrific yoga-inspired warmup, core strength, and stretch.
Vineyard hike and interval training – this is a customizable class depending on the ability of your group. Low-impact warmup before hiking through Bouchaine's 100-acre property. Finish up with core strength overlooking the vines and a relaxing stretch.
Balletone – low-impact dance-inspired full-body workout based on traditional fitness moves. This class does not require dance experience and includes a warmup, cardio, and cool down stretch.
About Bouchaine Vineyards: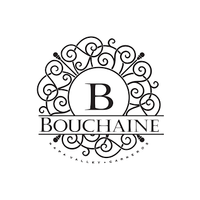 Bouchaine is the oldest continuously operating winery in Carneros, a region located on the southern tip of Napa Valley. This winery is strategically positioned behind the San Francisco bay which offers the perfect micro-climate for Pinot Noir as well as other spectacular Napa valley wines.
Get Started with this In-Person Experience
Enter your contact info and tell us a little about what you're interested in the comment section below. Our experts are here to help you make it happen!