Customized Artisan Chocolate Box
Regular price
Sale price
$89
Unit price
per
Sale
Sold out
Shipping included in the price
Get started with our planning experts
Schedule a call
Share
Minimum: You must order 50+ kits
What's Included:
Includes chocolates and shipping
Shipping Details:
Shipping within USA & Colombia. Cannot ship to Alaska, Hawaii, or Puerto Rico
Lead Time: 14 days from payment and receipt of shipping destinations. Inquire for rush options.
Duration: Our virtual experiences last approx. 45 min, but can be adjusted to your desired length.
This is a unique opportunity for businesses to enhance their corporate gifting experience. Crafted by Magno Chocolates, a women-owned-and-operated enterprise based in the innovative city of Medellin, Colombia, this artisanal masterpiece reflects a blend of tradition, innovation, and unforgettable flavor.
Elevate Your Corporate Gifting Game: When it comes to corporate gifting, a personal touch can make all the difference. With this personalized kit, you have the power to leave a lasting impression.
Option 1: Chocolates + Insert
Send a beautifully crafted box and let the power of these chocolates take center stage.
Customize your message or brand with a personalized insert, adding a touch of thoughtfulness to your gift.
Delight recipients with an assortment of seasonal chocolates, each made from scratch and representing the changing tapestry of Colombian flavors.
Option 2: Fully Brand Experience
Take corporate gifting to the next level with a fully custom experience.
Collaborate closely with Nataly Nicholls, the founder of Magno Chocolates, to design a digitally printed co-branded box sleeve. This canvas can reflect your unique vision, identity, and ethos.
Engage in the creative process by selecting colors and aesthetics for your chocolates, ensuring they mirror your brand or embody personalized works of art.
Customize the flavor experience by choosing from an array of meticulously crafted fillings to create a profile that aligns with your brand or recipient's preferences.
Why Choose Our Custom Chocolate Kit:
Corporate Excellence:

 

Impress clients, partners, and employees with a personalized touch that sets your gift apart.
Unforgettable Taste:

 

The finest ingredients combined to create a memorable chocolate experience.
Personalization:

 

Tailor your gift to convey your brand, occasion, or message, ensuring a meaningful connection.
Colombian Artistry:

 

Crafted by a talented, women-led team in Medellin, Colombia, each chocolate is a testament to Colombian craftsmanship.
Perfect for corporate gifting, our Custom Chocolate Kit offers a unique way to make an impression, celebrate achievements, or strengthen business relationships. Proudly share the spirit of Colombia and the artistry of Magno Chocolates with your valued clients, partners, and teams. Elevate your corporate gifting today and make a lasting impact.
Upgrade this experience with premium add-ons
Cheese Pairing
Cheeses from a local creamery to compliment your kits.
From +$55
Snacks
Tasty snack items to pair with your kit.
From +$30
Branded Swag
Included your logo on a cocktail shaker, glassware, and other swag
From +$30
Custom printed inserts
We'll print your marketing materials or collateral
From +$1
Mocktails/Non-alch options
Great alternative for anyone in the group that would like a non-alcoholic alternative.
$75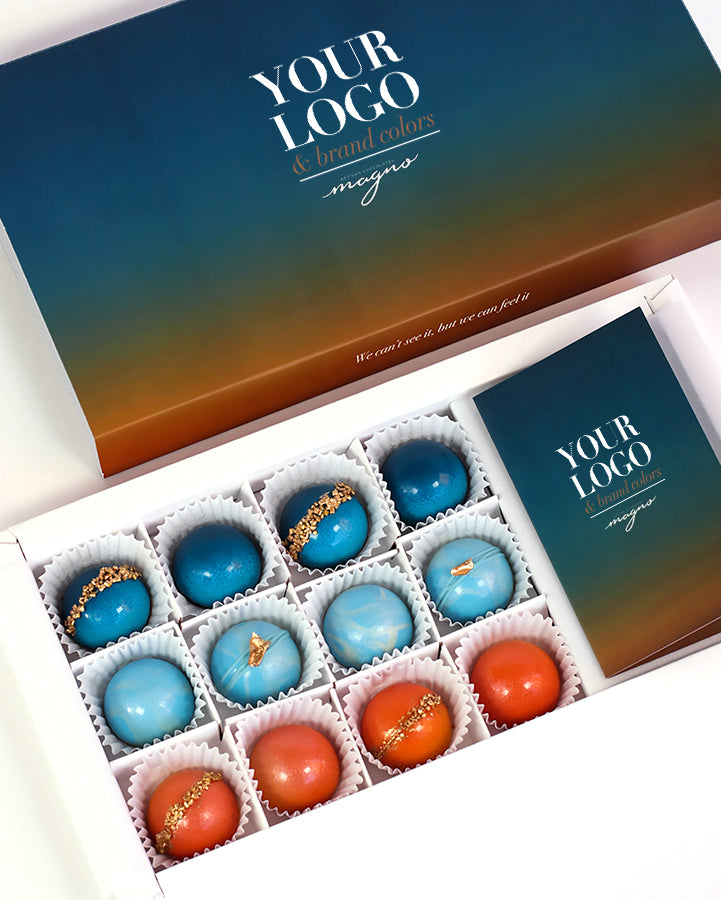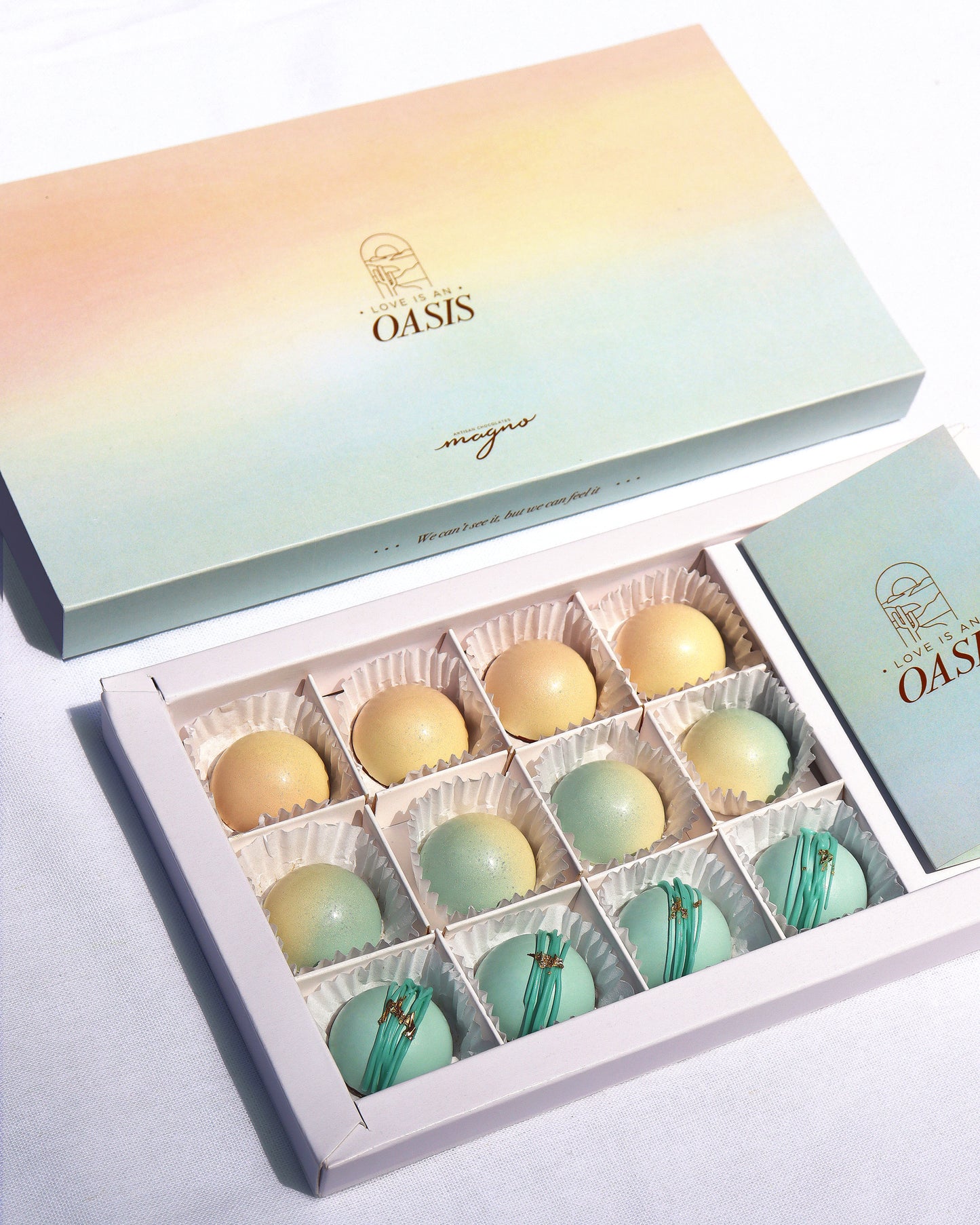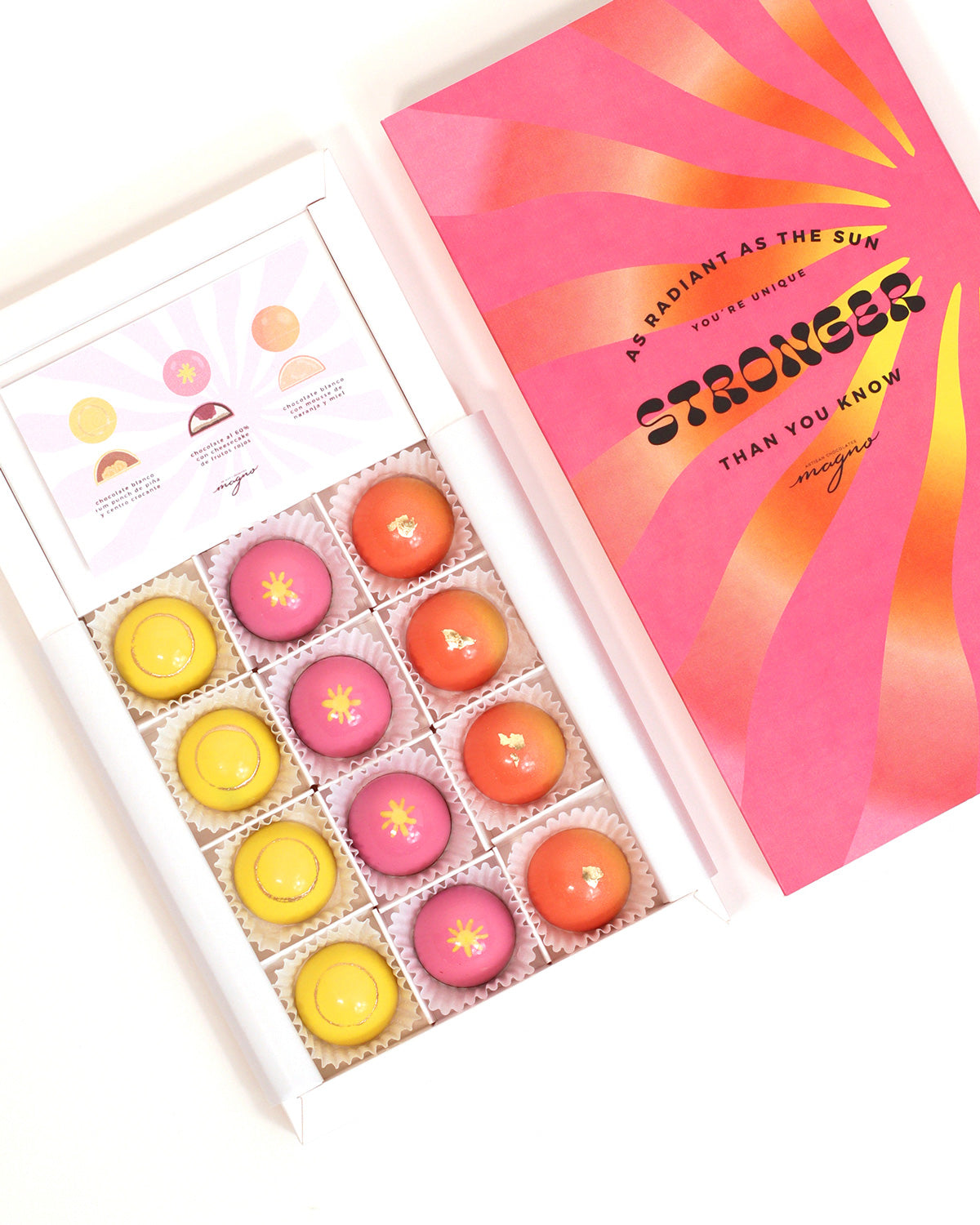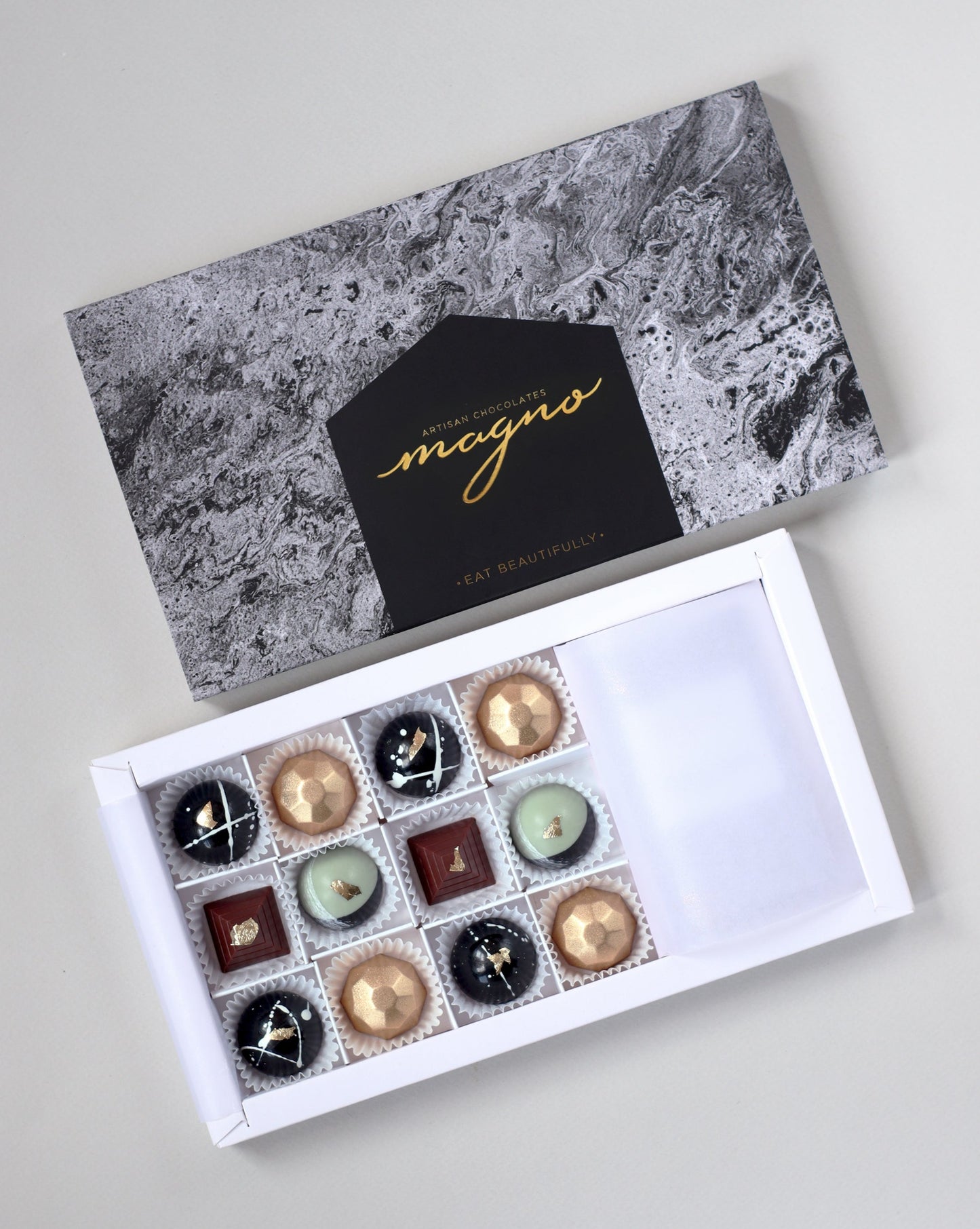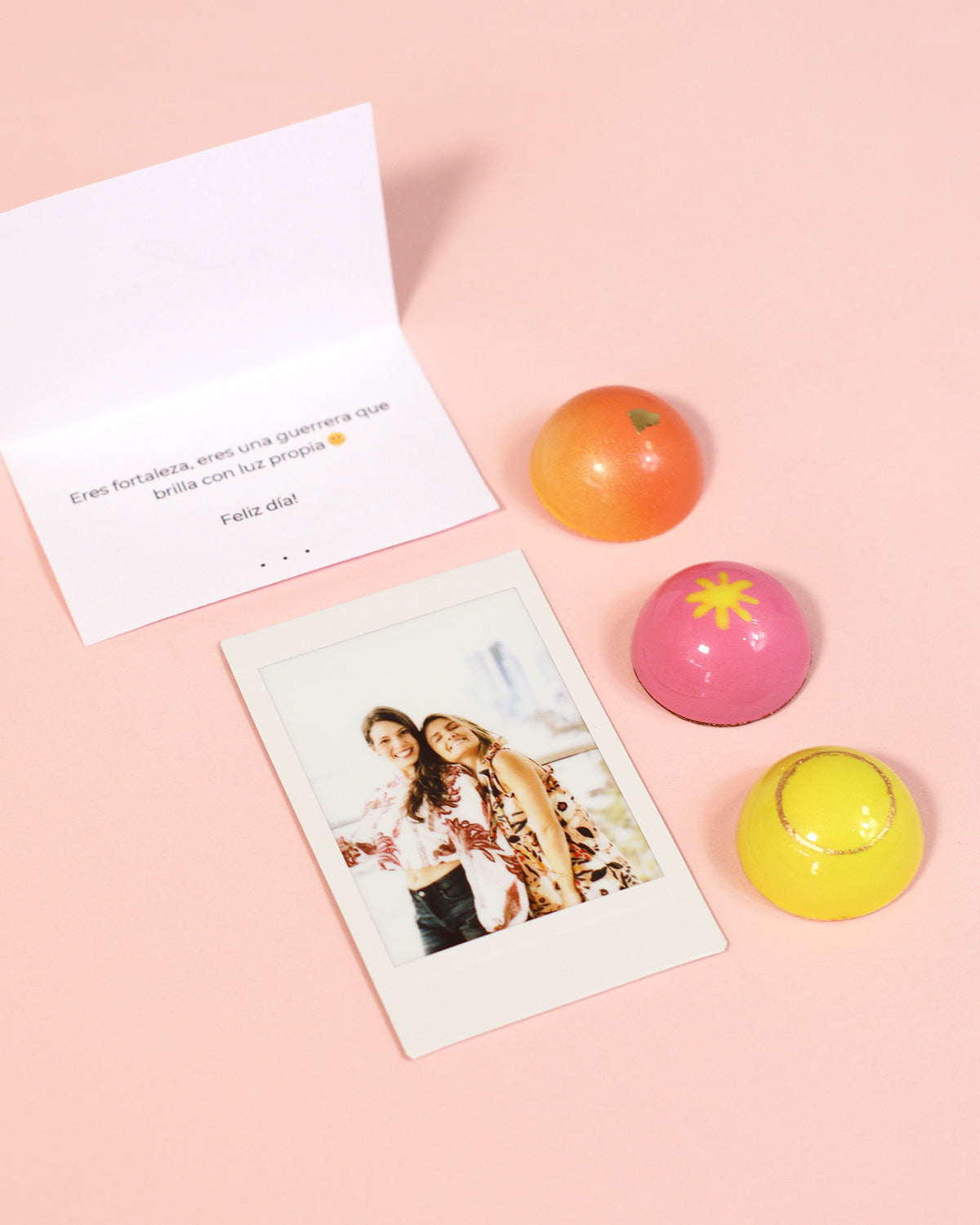 About the host: Magno Chocolates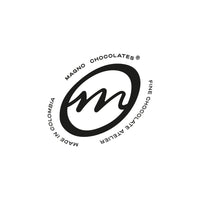 Magno Chocolates was born in 2017 from a passion for chocolate that quickly turned into a highly successful startup. Based in Colombia's transformative city of Medellin, the company has been gaining attention at home and abroad for it's incredible flavor combinations and innovative packaging. Founder and chocolatier Nataly Nicholls has combined the highest quality local ingredients with designs that look like mini works of art. Magno focuses on all of the details so you can "Eat beautifully"™
About Our Virtual Experiences
Private Live-Hosted Events

All our virtual experiences are fully interactive events that are private to your group. Each is led by an expert host through zoom or your platform of choice.

Highly Customizable

We offer white-glove service so nearly every aspect of our experiences can be adapted for your needs.

International Options

We offer a wide variety of international options to help your events make a global impact.

Premium Kits & Ingredients

Our virtual experiences include premium kits that have been carefully curated to leave a lasting impression with attendees.
Frequently Asked Questions
How much does a virtual experience cost?

Prices vary, but our virtual experiences generally start at $70/kit and can go upward of $500/kit. This estimated price incorporates the materials, domestic (ground) shipping, and hosting fees. For some experiences there is a host fee which is a flat rate per event. In such scenarios the host fee will be shown on the experience's detail page. Expedited & global shipping options may incur additional fees. For customization requests and add-ons, please get in touch for pricing details.
What is the recommended lead time for a virtual tasting?

We recommend 2 weeks lead time from the day of payment and delivery of shipping information. If you need something quicker we can arrange for expedited shipping or recommend other options that might be available.
How does shipping work?

You will need to provide us with a list of all the shipping addresses. If you would like help with this we can put together a google form and send it to your participants on your behalf.
Where can you ship your virtual experiences to?

We can ship and/or make arrangements for participants in the US, Canada, Europe, and other global regions. Let us know where you your participants are and we can help with some solutions.
Can you accommodate dietary restrictions and non-drinkers?

Yes! We have a variety of Mocktail and food kits that we can ship out. We can also curate custom packages to accommodate participants with special requests.
What platform do you use to host your virtual tastings?

We use Zoom for all our tastings. If you are at an organization that prefers a different platform you're more than welcome to set up a meeting link that our virtual tasting hosts can jump on.
Choosing a selection results in a full page refresh.