Paso Robles Opolo Vineyards Wine Tasting Experience (small format bottles)
Regular price
Sale price
$100
Unit price
per
Sale
Sold out
Shipping included in the price
Get started with our planning experts
Schedule a call
Share
Minimum: You must order 2+ kits
What's Included:
Includes (5) personal size bottles (approx. 6oz each), the shipping, and the virtual tasting.
Shipping Details:
FREE domestic shipping in the continental US. Sorry they cannot ship to Alaska, Arkansas, Connecticut, Delaware, Hawaii, Louisiana, Maine, Mississippi, New Jersey, Rhode Island, Utah, Vermont, and West Virginia.
Lead Time: 14 days from payment and receipt of shipping destinations. Inquire for rush options.
Duration: Our virtual experiences last approx. 45 min, but can be adjusted to your desired length.
One of our favorite wineries in Central Coast California Opolo is a must try experience. Opolo proprietors Rick Quinn and Dave Nichols started out as friendly neighbors — their families have lived side-by-side since 1996. When Rick announced one day that he had just planted 10,000 grapevines, Dave was quick to follow suit. He bought an adjoining property next to Rick in Paso Robles, and thus began their joint venture into winemaking.
The Opolo estate occupies a topographically diverse landscape, which makes it ideal for growing a range of grape varietals that produce wines with intense, unique flavor profiles. During this personal wine tasting experience, one of Opolo's knowledgeable tasting experts will guide your chosen guest through each bottle of wine, answer any questions they have, and partake in banter and discussion regarding the wines. Each kit comes with five 6.3 oz bottles of selected wines, providing a diverse sampling of Opolo's favorite varietals and vintages.
The Personal Tasting Kit for this virtual wine tasting experience includes*:
1 small bottle of 2021 Pinot Gris
1 small bottle of 2019 Concerto (Bordeaux style blend)
1 small bottle of 2019 Cabernet Sauvignon
1 small bottle of 2019 Petite Sirah
1 small bottle of 2021 Mountain Zinfandel
*the wine lineup is subject to change based on availability.
Upgrade to the Exclusive Tasting Kit for $50 more
Includes everything in the Personal Tasting Kit plus a full sized bottle (750ml) of Opolo Reserve Zinfandel.
Expedited shipping quotes for 2-day and Overnight shipping can be provided upon request
Upgrade this experience with premium add-ons
Chocolate Pairing
Premium chocolate bon bons from Napa's Earth & Sky chocolate company
From +$65
Cheese Pairing
Cheeses from a local creamery to compliment your kits.
From +$55
Snacks
Tasty snack items to pair with your kit.
From +$30
Branded Swag
Included your logo on a cocktail shaker, glassware, and other swag
From +$30
Custom printed inserts
We'll print your marketing materials or collateral
From +$1
Mocktails/Non-alch options
Great alternative for anyone in the group that would like a non-alcoholic alternative.
$75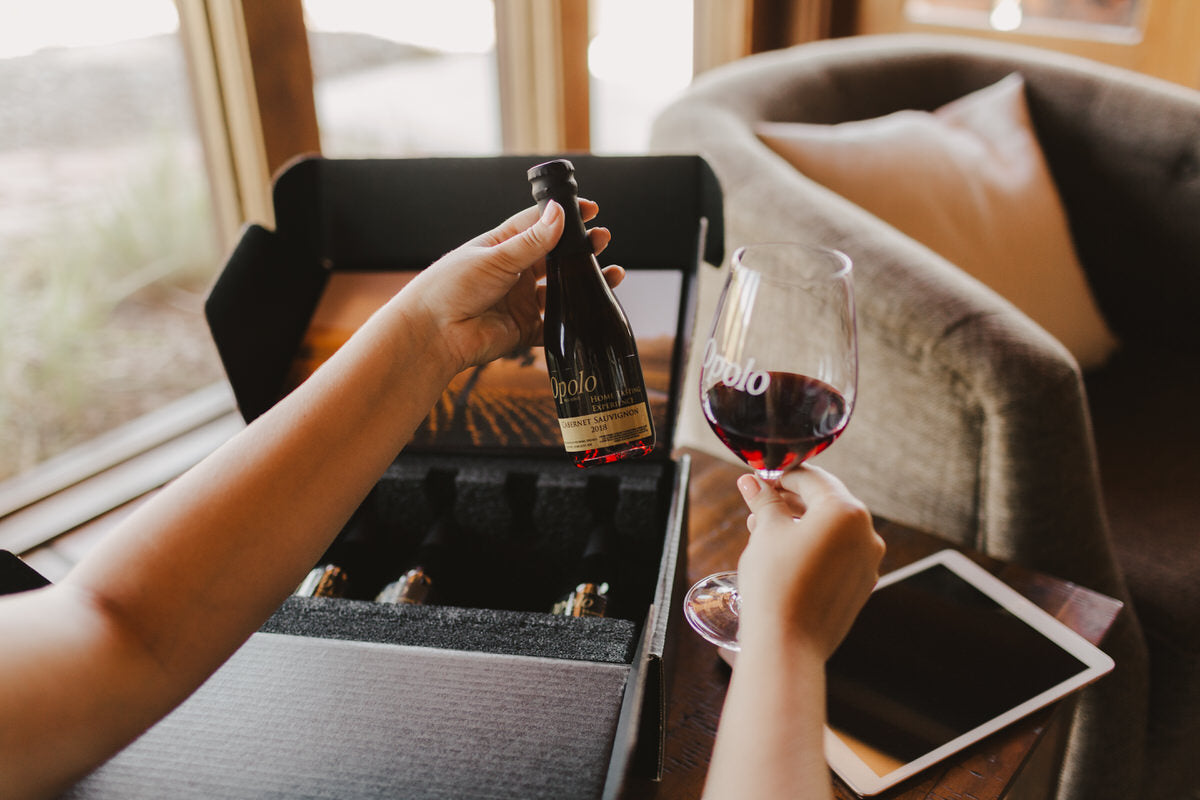 About the host: Opolo Vineyards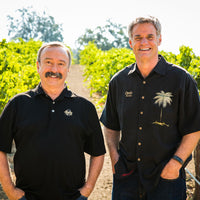 They say good fences make good neighbors, but it was a love of wine and winemaking that was the connection between Opolo proprietors Rick Quinn and Dave Nichols. Their two families have lived side-by-side in Camarillo since 1996. As Nichols remembers, "I knew Rick to say hello to, but that was about it. Then one day, he said to me, 'Hey Dave, I just planted 10,000 grapevines!'" And so began the evolution of Opolo, one of Paso Robles' premier labels. Quinn and Nichols have been neighbors in two counties since 1997 when Nichols bought vineyard property adjoining Quinn's. Together they now own and farm nearly 300 acres of vines on the east and westside of Paso Robles.
About Our Virtual Experiences
Private Live-Hosted Events

All our virtual experiences are fully interactive events that are private to your group. Each is led by an expert host through zoom or your platform of choice.

Highly Customizable

We offer white-glove service so nearly every aspect of our experiences can be adapted for your needs.

International Options

We offer a wide variety of international options to help your events make a global impact.

Premium Kits & Ingredients

Our virtual experiences include premium kits that have been carefully curated to leave a lasting impression with attendees.
Frequently Asked Questions
How much does a virtual experience cost?

Prices vary, but our virtual experiences generally start at $70/kit and can go upward of $500/kit. This estimated price incorporates the materials, domestic (ground) shipping, and hosting fees. For some experiences there is a host fee which is a flat rate per event. In such scenarios the host fee will be shown on the experience's detail page. Expedited & global shipping options may incur additional fees. For customization requests and add-ons, please get in touch for pricing details.
What is the recommended lead time for a virtual tasting?

We recommend 2 weeks lead time from the day of payment and delivery of shipping information. If you need something quicker we can arrange for expedited shipping or recommend other options that might be available.
How does shipping work?

You will need to provide us with a list of all the shipping addresses. If you would like help with this we can put together a google form and send it to your participants on your behalf.
Where can you ship your virtual experiences to?

We can ship and/or make arrangements for participants in the US, Canada, Europe, and other global regions. Let us know where you your participants are and we can help with some solutions.
Can you accommodate dietary restrictions and non-drinkers?

Yes! We have a variety of Mocktail and food kits that we can ship out. We can also curate custom packages to accommodate participants with special requests.
What platform do you use to host your virtual tastings?

We use Zoom for all our tastings. If you are at an organization that prefers a different platform you're more than welcome to set up a meeting link that our virtual tasting hosts can jump on.
Choosing a selection results in a full page refresh.