Tercero Small Blind Tasting Kit Virtual Wine Experience
Regular price
Sale price
$70
Unit price
per
Sale
Sold out
Get started with our planning experts
Schedule a call
Share
Minimum: You must order 8+ kits
What's Included:
Includes the kit of five - 2 oz blind tasting samples, Shipping and hosted virtual tasting
Shipping Details:
Cannot Ship to AK, HI, MS, UT. $20 Extra to ship to: AL, DE, KY, MA, MI, NH, OK, VA
Lead Time: 14 days from payment and receipt of shipping destinations. Inquire for rush options.
Duration: Our virtual experiences last approx. 45 min, but can be adjusted to your desired length.
An expected package with an unexpected surprise inside… Our loved partners Tercero wines bring to the table a selection containing a few fan favorites.
Blind 2 oz kits (5 samples)
Upgrade this experience with premium add-ons
Chocolate Pairing
Premium chocolate bon bons from Napa's Earth & Sky chocolate company
From +$65
Cheese Pairing
Cheeses from a local creamery to compliment your kits.
From +$55
Snacks
Tasty snack items to pair with your kit.
From +$30
Branded Swag
Included your logo on a cocktail shaker, glassware, and other swag
From +$30
Custom printed inserts
We'll print your marketing materials or collateral
From +$1
Mocktails/Non-alch options
Great alternative for anyone in the group that would like a non-alcoholic alternative.
$85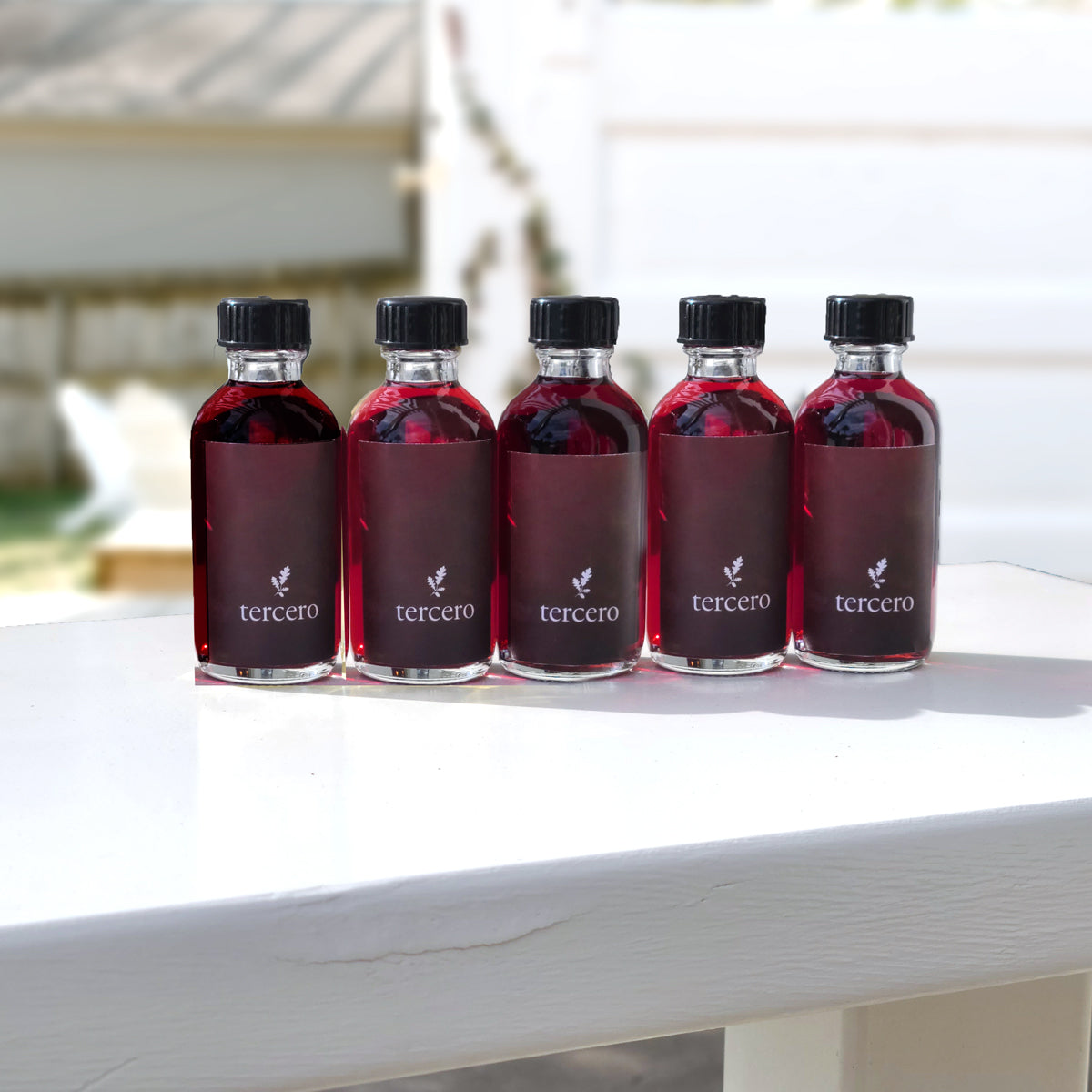 About the host: Tercero Wines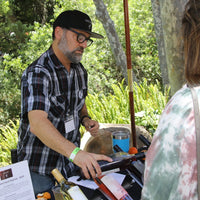 Small lot, hand crafted wines from vineyards throughout Santa Barbara County! tercero wines is the brainchild of Larry Schaffer, owner and winemaker. He began the brand shortly after graduating with his Masters Degree in Viticulture and Enology from UC Davis – but this was well after he had completely switched directions in life and charted a new and exciting path. Larry started his college career at UC Davis as an undergraduate, but had no interest in wine. He transferred to UC Berkeley and received his BS in Business Administration from the Haas School of business. His first job out of school was in the music industry as he envisioned himself getting into the artist management and/or marketing side of music (he took pictures of punk bands in the LA music scene during high school). That never fully materialized and he switched directions, getting into the sales and marketing of educational products for teachers, eventually helping to create new markets for these products. He then went into the trade publishing field, working for a pop-up book publisher. He really enjoyed what he did – for awhile – but eventually felt that he was not being challenged intellectually at all. The idea of getting into wine was something he had considered in the past – but more on the sales and marketing side because of his background. Science was not something he was comfortable with or felt he could do very well – but as most of you know, winemaking involves lots of science. He therefore took the challenge on, taking basic science classes at community colleges with kids who literally could have been his kids, before transferring back to UC Davis to get his master's degree. After graduating with his degree, he joined the winemaking team at Fess Parker Winery, where he stayed for nearly a decade before it was time to branch off and concentrate 100% on his own brand – and he could not be happier today. Larry is adept not only at winemaking but at explaining the process in a very user-friendly manner. Visit his tasting room or follow him on social media to see for yourself.
About Our Virtual Experiences
Private Live-Hosted Events

All our virtual experiences are fully interactive events that are private to your group. Each is led by an expert host through zoom or your platform of choice.

Highly Customizable

We offer white-glove service so nearly every aspect of our experiences can be adapted for your needs.

International Options

We offer a wide variety of international options to help your events make a global impact.

Premium Kits & Ingredients

Our virtual experiences include premium kits that have been carefully curated to leave a lasting impression with attendees.
Frequently Asked Questions
How much does a virtual experience cost?

Prices vary, but our virtual experiences generally start at $70/kit and can go upward of $500/kit. This estimated price incorporates the materials, domestic (ground) shipping, and hosting fees. For some experiences there is a host fee which is a flat rate per event. In such scenarios the host fee will be shown on the experience's detail page. Expedited & global shipping options may incur additional fees. For customization requests and add-ons, please get in touch for pricing details.
What is the recommended lead time for a virtual tasting?

We recommend 2 weeks lead time from the day of payment and delivery of shipping information. If you need something quicker we can arrange for expedited shipping or recommend other options that might be available.
How does shipping work?

You will need to provide us with a list of all the shipping addresses. If you would like help with this we can put together a google form and send it to your participants on your behalf.
Where can you ship your virtual experiences to?

We can ship and/or make arrangements for participants in the US, Canada, Europe, and other global regions. Let us know where you your participants are and we can help with some solutions.
Can you accommodate dietary restrictions and non-drinkers?

Yes! We have a variety of Mocktail and food kits that we can ship out. We can also curate custom packages to accommodate participants with special requests.
What platform do you use to host your virtual tastings?

We use Zoom for all our tastings. If you are at an organization that prefers a different platform you're more than welcome to set up a meeting link that our virtual tasting hosts can jump on.
Choosing a selection results in a full page refresh.