Private Seated Wine and food Pairing
In-Person Event
Please inquire for pricing
Get Started
Share
In the hills of the Napa Valley experience a stunning estate with lake views. Here you have the opportunity to reserve the entire estate just for your group. Based on your desires, you can hike, walk, fish (seasonal), tour the vineyards, enjoy the lake, and experience their wine cave. After exploring the property, the group will then have the chance to do a barrel tasting finished by a four course lunch paired with five wines in one of the five dining areas. Each meal is customized to what the group prefers and the different wine pairing options. Pricing ranges from $225-$250pp
About Maxville Winery: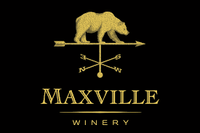 In 2014, the property's current owners purchased the Keith Family property, renaming it Maxville. Under the guidance and vision of CEO Anthony Hsu, extensive renovations were made to the winery and grounds, resulting in the stunning architecture and modern art of our winery's grand entrance. Anthony hired the renowned San Francisco landscape artist Topher Delaney to create the garden entrance to the new winery building. Topher's "Oculus of Light" abstract sculpture is the central focus of our garden walk, and honors the land and its specific sense of "place". Today, our expansive estate is home to our estate vineyard, winery, barrel aging caves and private lake, and is surrounded by the signature oak trees of Chiles Valley, or "Valley of the Oaks".
Get Started with this In-Person Experience
Enter your contact info and tell us a little about what you're interested in the comment section below. Our experts are here to help you make it happen!