Monster Mash Cocktail Experience
Regular price
Sale price
$115
Unit price
per
Sale
Sold out
Get started with our planning experts
Schedule a call
Share
Minimum: You must order 10+ kits
What's Included:
Ingredients for 2 servings of the 2 cocktails, Recipe Cards, Supplies List, Welcome note, and the hosted experience
Lead Time: 14 days from payment and receipt of shipping destinations. Inquire for rush options.
Duration: Our virtual experiences last approx. 45 min, but can be adjusted to your desired length.

*PLEASE NOTE: Since we source seasonal local products, some ingredients may differ slightly from what's shown in the images and description. Please contact our team to get more details about this kit and the experience.
Cocktails:
Bride of Frankenstein: Tequila, Green apple, Agave, Lime, black salt
The Upside-down - Vodka, Cranberry, Lime, Black Currant, Blackberry Shimmer
Let's get creepy! Learn some dangerously sippable delights for your next Halloween party. If this is your Halloween party, consider adding on some fun games and contests for best dressed to really make it spooky for everyone!
What Should we bring?
If your group is bringing their own supplies refer to what is provided in the existing kits. If Participants have difficulty finding supplies, Rachael is available via text/email to help source whatever is needed. Everyone should bring Knife, Cutting board, Citrus Juicer, Coffee Mug (or rocks glass, and a martini glass, an extra cup for juice, 2-4 cups of ice!
Upgrade this experience with premium add-ons
Chocolate Pairing
Premium chocolate bon bons from Napa's Earth & Sky chocolate company
From +$65
Cheese Pairing
Cheeses from a local creamery to compliment your kits.
From +$55
Snacks
Tasty snack items to pair with your kit.
From +$30
Branded Swag
Included your logo on a cocktail shaker, glassware, and other swag
From +$30
Custom printed inserts
We'll print your marketing materials or collateral
From +$1
Mocktails/Non-alch options
Great alternative for anyone in the group that would like a non-alcoholic alternative.
$85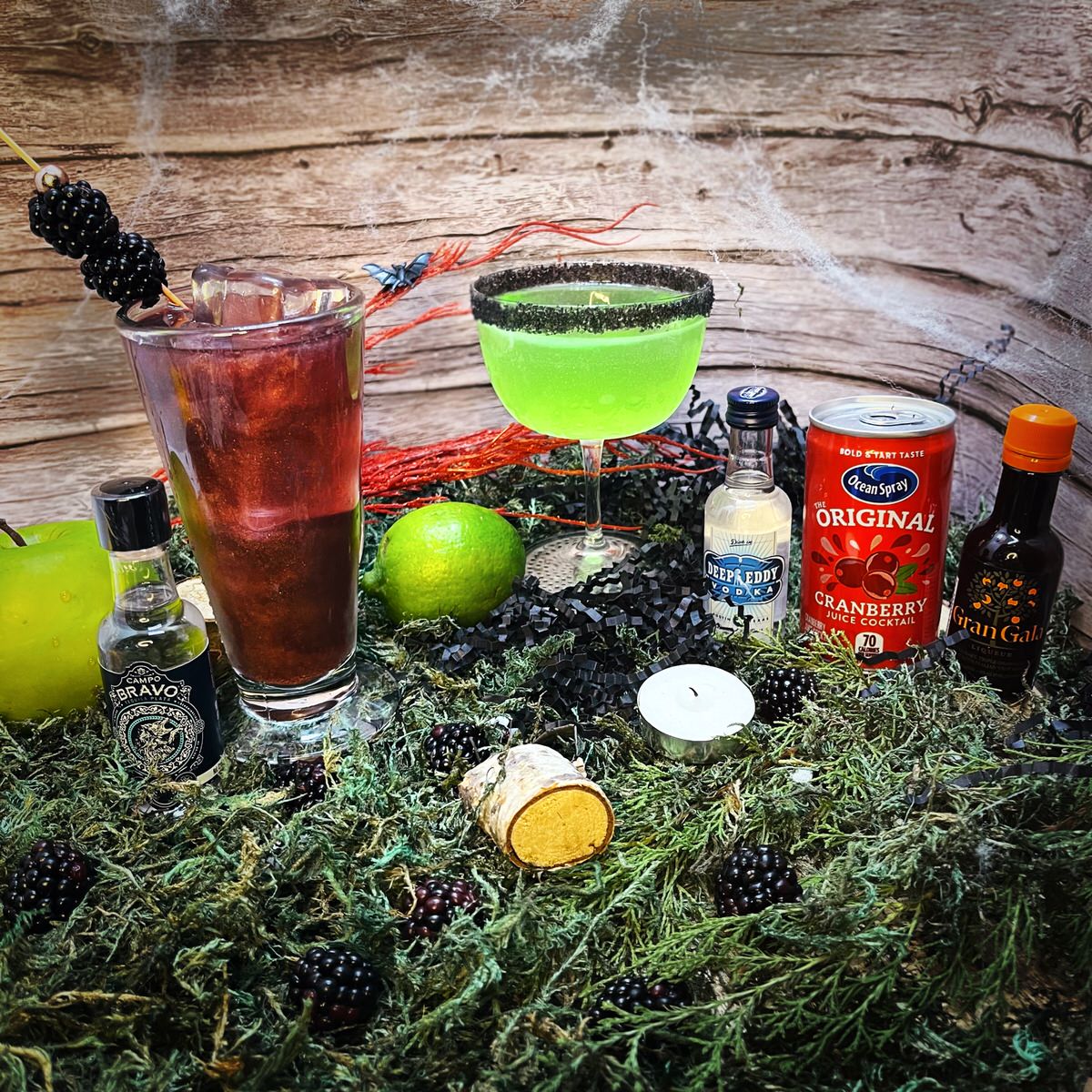 About the host: Rach Green Cocktails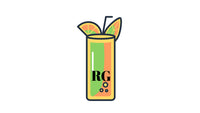 Racheal is on a mission to help people connect online through her interactive virtual happy hours. She brings over ten years of industry experience with a large pour of cocktail history to the table. Calling her an encyclopedia on adult beverages is an understatement. She holds certifications in wine, beer, and spirits, giving her a well-balanced approach to all her tastings.  Whether the group is new to craft cocktails or full-fledged connoisseurs, she knows how to adapt her virtual experiences to keep everyone engaged.
About Our Virtual Experiences
Private Live-Hosted Events

All our virtual experiences are fully interactive events that are private to your group. Each is led by an expert host through zoom or your platform of choice.

Highly Customizable

We offer white-glove service so nearly every aspect of our experiences can be adapted for your needs.

International Options

We offer a wide variety of international options to help your events make a global impact.

Premium Kits & Ingredients

Our virtual experiences include premium kits that have been carefully curated to leave a lasting impression with attendees.
Frequently Asked Questions
How much does a virtual experience cost?

Prices vary, but our virtual experiences generally start at $70/kit and can go upward of $500/kit. This estimated price incorporates the materials, domestic (ground) shipping, and hosting fees. For some experiences there is a host fee which is a flat rate per event. In such scenarios the host fee will be shown on the experience's detail page. Expedited & global shipping options may incur additional fees. For customization requests and add-ons, please get in touch for pricing details.
What is the recommended lead time for a virtual tasting?

We recommend 2 weeks lead time from the day of payment and delivery of shipping information. If you need something quicker we can arrange for expedited shipping or recommend other options that might be available.
How does shipping work?

You will need to provide us with a list of all the shipping addresses. If you would like help with this we can put together a google form and send it to your participants on your behalf.
Where can you ship your virtual experiences to?

We can ship and/or make arrangements for participants in the US, Canada, Europe, and other global regions. Let us know where you your participants are and we can help with some solutions.
Can you accommodate dietary restrictions and non-drinkers?

Yes! We have a variety of Mocktail and food kits that we can ship out. We can also curate custom packages to accommodate participants with special requests.
What platform do you use to host your virtual tastings?

We use Zoom for all our tastings. If you are at an organization that prefers a different platform you're more than welcome to set up a meeting link that our virtual tasting hosts can jump on.
Choosing a selection results in a full page refresh.